Write Back to the Body: A writing retreat in the Gorge
April 18-23, 2017
This retreat is now on a waitlist! Please let us know if you'd like to be on it.
Take your power back to where it belongs, back to your body. Your writing is action. The world needs your words.
Join us for a writing retreat in the orchards near Hood River, Oregon, and dive into the hidden pools of your genius. In 5 days of unconditional love for the written word, you'll unlock the stories and voice waiting to flow through you. With intuitive and skilled facilitation, Kate and Sarah will guide you into your body, heart, and creative wellspring.
Rooted in the Gateless Writing Method, you will receive positive feedback, reflecting your gifts and one-of-a-kind strengths on the page. You'll walk away with a deeper connection to your creativity, the power of your writing, and your unique voice. The week will include generative writing sessions, bodywork with Sarah, one-on-one coaching with Kate, amazing views, delicious food, time to relax and wander in the Columbia River Gorge, and our collective devotion to the soul-making play and sisterhood of writing.
Want to join? You are just a few steps away from one of the best weeks of your life.
Fill out this form
Set up a Skype Interview with Kate and Sarah (they will reach out to you after you register)
Pay your deposit (1/2 total cost due to hold your spot, remainder due by March 15th)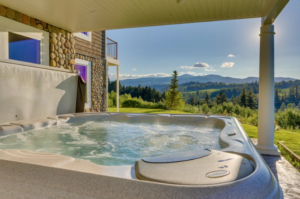 Early Bird Retreat Cost before March 1
Includes beautiful accommodations, tuition, and delicious meals.
$1375 includes private rooms with stunning views
Reduced price for shared accommodation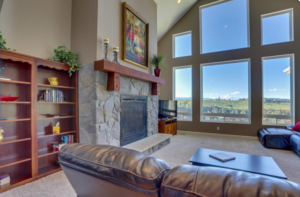 After March 1
$1575 Private accommodation
$1200 shared
Cancellation policy:  Deposit refundable until March 15th. No refunds will be issued after March 15th.
Your Fearless Leaders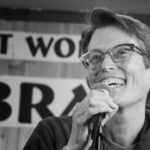 Kate Gray's passion is being a teacher, a writing coach, and a volunteer writing facilitator with women inmates and women veterans. She is the author of three poetry collections, and her first novel, Carry the Sky (Forest Avenue, 2014), stares at bullying without blinking. In Any More, Black Shoe, her novel-in-progress set in 1953, Sylvia Plath and Maryanne Buckley, a fictitious younger sister of William F. Buckley, Jr., step into and out of roles prescribed by race, class, gender and religion. Kate and her partner live in a purple house in Portland, Oregon with Rafi and Wasco, their two very patient dogs.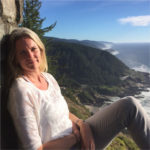 Sarah Byrden helps her students bring the burning gifts and words that lie inside of them out into a world that needs them.  A lover of creative risk and play, she opens a space for her students to unleash into beautiful, potent, more congruent expressions- be it thought their writing or their entire lives. Gateless Writing Teacher, longtime creative writer, and a 17-year educator in the fields of transformational wilderness therapy, international cross-cultural development, and experiential education, Sarah brings a graceful facilitation mastery to her groups. She holds more than 2500 hours of formal training in western and non-western healing modalities and Bodywork.
For more information, email at dangpoet@gmail.com.
STAY IN THE LOOP
Be the first to know about Sarah's upcoming workshops, retreats, courses and speaking engagements.